My Marcelle Medallion quilt is coming right along. I easily added the first border without much contemplation on fabric choice.
I took this picture with my phone so it's a little blurry.
I struggled a little bit with what fabrics to use for the triangle border though. I needed to decide if i wanted a total scrappy look and dive into my fabric scraps or more of a unified look.
Since i just loved the color scheme so far, i went with the unified look. Sadly :( i don't have many low volume (light colored) fabrics so i went with the lighter colors of Pearl Bracelet fabric line and hoped they wouldn't turn out too bright. Shelburne Falls turned out to have the perfect colors for what i had so far.
I stayed up too late to finish piecing. And even though it was late (i started late to begin with) it went really fast.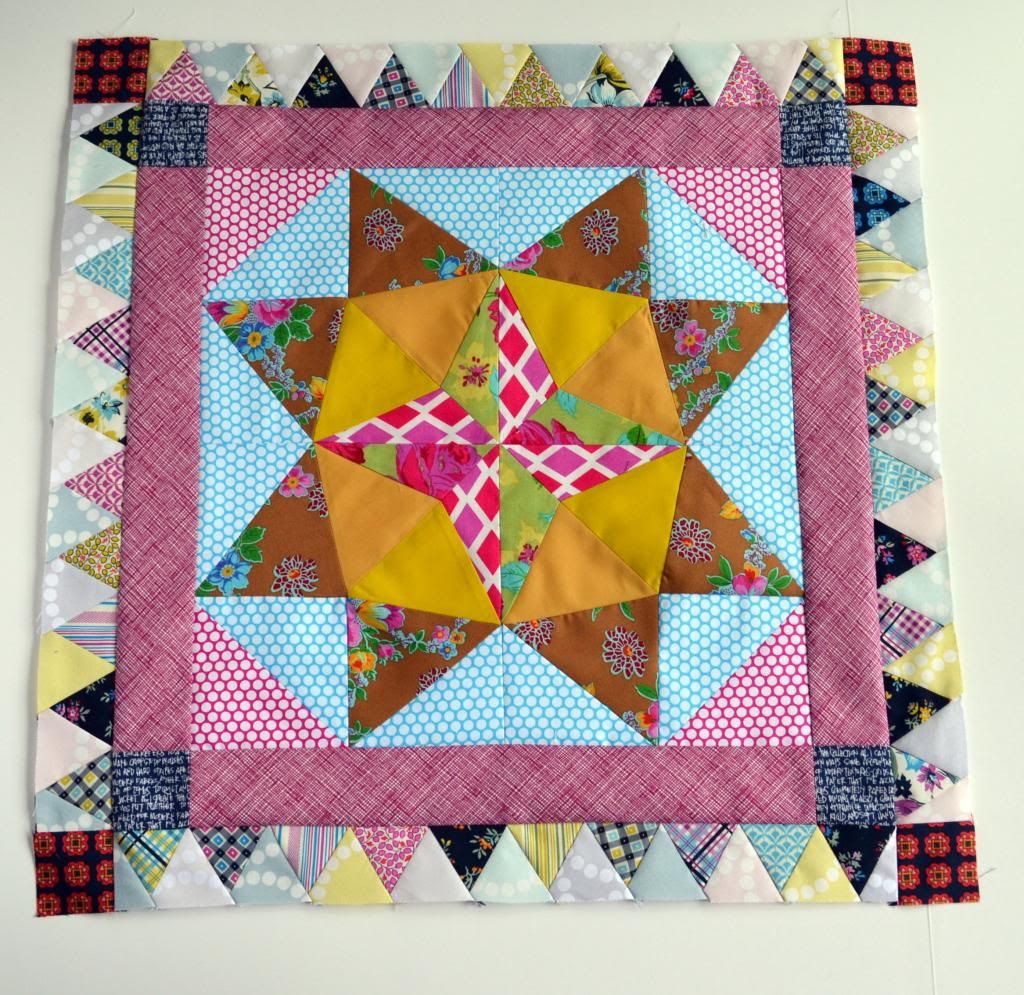 And i LOVE how it turned out!
Now on to the next border and this is where i need some help. I'm auditioning borders. The further you get along on this quilt the more fabric is required. Most of my stash is fat quarters and i need at least a 24" length. I had to find some longer pieces. Here is what i came up with...
1.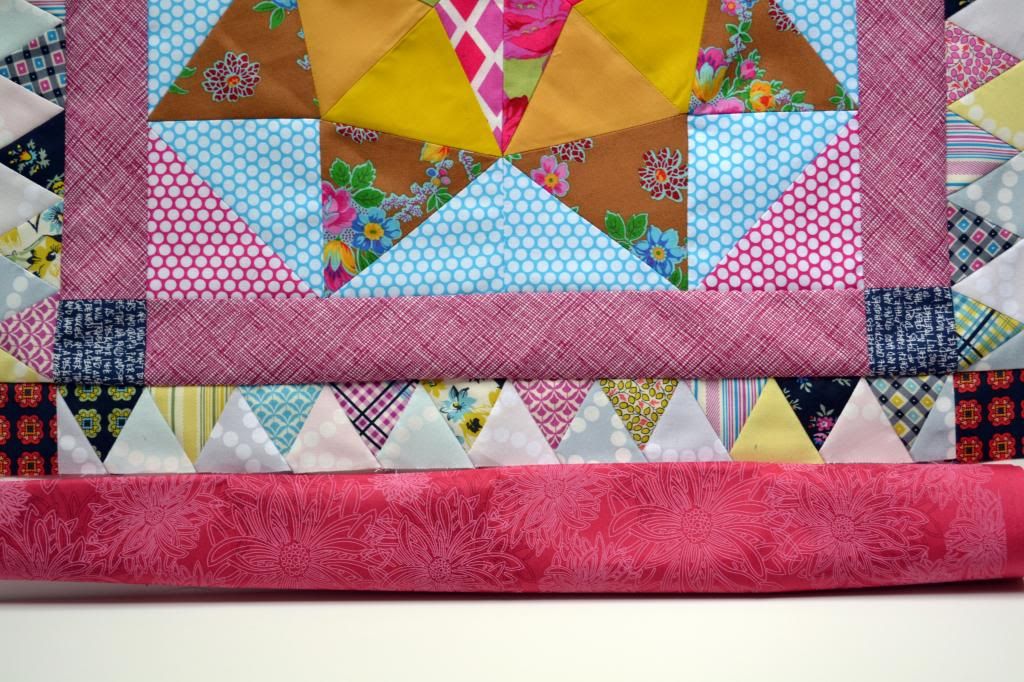 2.
3.
4.
I have two that i'm leaning towards but would love some opinions on this!
PLEASE comment on which you would pick if it were yours.